Products
Rusk is a dried cereal ingredient that is microbiologically very clean, used primarily as a filler and binder in meat products. Circa the turn of the century it was first manufactured as a replacement for bread in sausages because the use of a raising agent rather than yeast provided a more stable finished product with a longer shelf life.
Rusk is manufactured from wheat flour, salt and a raising agent by a traditionally slow process of baking, drying, gristing and blending to produce a consistently high quality product capable of absorbing twice its own weight of water without being soft and pasty.

Breadcrumb is manufactured from wheat flour, salt, yeast & either natural food dyes or spices (if required) to colour the crumb. Typical colourings used are Paprika, Turmeric & Annatto used either singularly or in combination as per the EC Colours Directive. Wholewheat & Organic flour is also used to manufacture a Wholewheat Crumb and an Organic crumb. Breadcrumb is manufactured in a variety of grists to suit individual customer requirements.

A full range of Adhesive & Tempura Batter Mixes are manufactured by Ripon Select Foods Ltd either as individual products, or as a system to suit the customers own requirements. A wide variety of ingredients are held on stock to produce the Batter Mix to suit each and every application.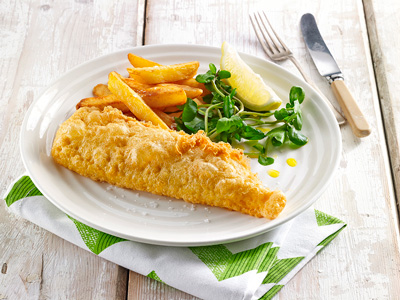 Ripon Select Foods Limited create and supply an extensive range of Food Coating Products including Gluten Free solutions, tailored to meet your exact requirements. Our new state-of-the-art facilities are supported by decades of experience delivering innovative products, including Crumb, Predust, Batter Systems and Coating Mixes.

Breaders are manufactured with, primarily, Breadcrumb as a base. Herbs, spices or flavourings and colourings are then added and mixed together to provide new exciting textures and flavours to suit any product capable of being coated.
A comprehensive range of Predusts and Intercoaters are available with a wide variety of base materials and in an even wider variety of flavours and textures from around the world.

Ripon Select Foods Ltd manufacture a comprehensive range of Stuffing Mixes for the manufacturer or for catering establishments. As well as a standard range, Stuffing Mixes can be tailored to suit the customers individual requirements.